Our inbox is checked from 8am-10pm daily.
Email counselling is perfect if you can't get to a phone or prefer to write things down.
One of our counsellors will read your email carefully and reply with information, questions and suggestions for you.
How does email counselling work?
Read
Check out our Privacy policy and the info below about getting started with our email counselling.
Write
Take your time and write down how you're feeling. We will never judge you or what you say.
Reply
We'll reply as soon as we can, with helpful ideas, questions and resources.
Facts about email counselling…
It's private and confidential - conversations are protected with strict security and encryption.

It's FREE. All you need is Internet access.
We keep track of what we're doing, so we know what you've been talking about before.
You can still call us to talk, even if you've emailed us already.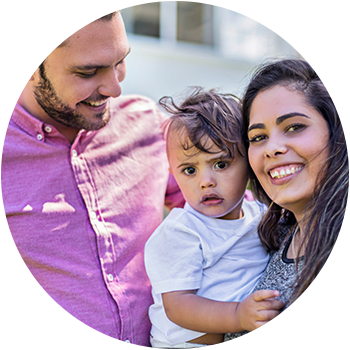 The more info you provide, the better we can help you with what's happening. It also means we can respond faster with more useful information.
Tell us a little bit about yourself:
Your name, age, gender and postcode all help
Here's some questions to get you started:
What's been happening?
Have you tried other things to help the situation?
Who else knows about what's happening?
How long has it been going on?
How is it making you feel?
How are you hoping we can help you?
No worries, we can still support and help you!

Connect with us instead on WebChat or give us a call.