Young People Using Alcohol And Drugs
Know the facts and get support to help your child manage the risks involved in alcohol and drug use.

Keeping your child safe from the misuse of alcohol and drugs
As a parent you might be unsure of how to protect your child from the risks of alcohol and drug use.
Even when you want to protect your kids from misusing alcohol and drugs, you might not know how to go about it in the best way.
Sometimes it's hard to know when and how to talk about this issue. It can also be difficult to make decisions about rules and consequences in these situations.
Talking to your child about alcohol and drugs can be challenging, but being well informed of the facts will help you to understand and manage the risks.
Why do young people use alcohol and drugs?
Young people use alcohol and drugs, especially when experimenting, testing boundaries and risk taking in the teen years.
There are a number of reasons your child may use alcohol and drugs.
Some young people use drugs to:
Relax
Deal with peer pressure
Feel pleasure
Increase energy
Escape
Improve sleep
Build muscle
Cope with problems
Celebrate
Feel confident in social situations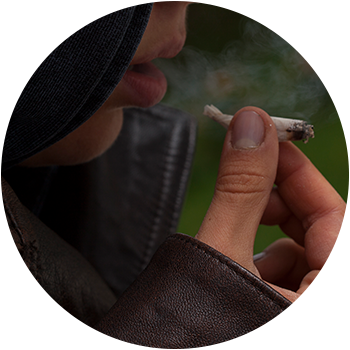 Types of substances that can be misused
Detailed information including slang names for drugs can be found at the Alcohol and Drug Foundation.
Here are some of the most common substances:
Alcohol (and products containing alcohol)
Tobacco products
Inhalants (paint, glue, nail polish, deodorants)
Medications (pain killers, cough medicine, sedatives, stimulants)
Energy drinks
Performance enhancers (steroids)
Illicit substances (amphetamines, cannabis, heroin)
Impacts of substance misuse
While everybody's experience with alcohol and drugs is different, here are some general themes around substance misuse:
Drug use can lead to arrests and legal proceedings
Misuse can result in behaviours that get in the way of relationships, work and study
A national survey found that more than 70% of teens aged 12-17 do NOT drink alcohol
Misuse can lead to physical issues, such as dependence, overdose and risky sexual behaviours
The age young people try smoking has tended to rise in recent years
Misuse of alcohol and drugs impacts families, bystanders and the community
Misuse of alcohol and drugs happens when a pattern of harmful use develops over time
Misuse can impair judgement and lead to psychological harm or illness
What can you do to help manage the risks?
Here are some of our tips to help you along the way:
Accept that young people, especially in the teen years, take risks in order to learn
Create a safe and supportive environment to discuss alcohol and drugs use with your child
Let your child know you care, listen to their concerns and remain approachable
Talk about the dangers of legally available substances, such as inhalants in spray cans and pain relief medications
Find out more about alcohol and drug issues for young people and avoid the temptation to exaggerate the dangers - get informed with accurate legal information
Reflect on your own use or misuse of alcohol and drugs. Be a role model for responsible use of alcohol and drugs
Support your child's self-esteem and resilience and help them to find healthy ways to cope during difficult times
Set clear expectations and consequences for your child around alcohol and drugs use
Keep alcohol and medications out of your child's reach to reduce their access to these substances
Let your child know they can call you or talk to you if they are concerned about their drug use or need help
If your child is struggling help them seek professional support or talk to them about contacting Kids Helpline on 1800 55 1800
As a parent, you are not alone – give Parentline a call if you are needing some support to figure things out
You might worry about your child and how you can protect them from alcohol and drugs misuse
Counselling support is available to help you navigate these issues.
If you're worried about your child's alcohol or drug use and are not sure what you can do, give us a call on 1300 30 1300 (QLD & NT) and speak to one of our trained counsellors.
Not living in QLD or NT? Check out this list of Parentline counselling services in each state and territory.
This content was last reviewed

15/05/2018
Parentline is here for you.
Sometimes you just need to talk to someone. Sometimes you need guidance.